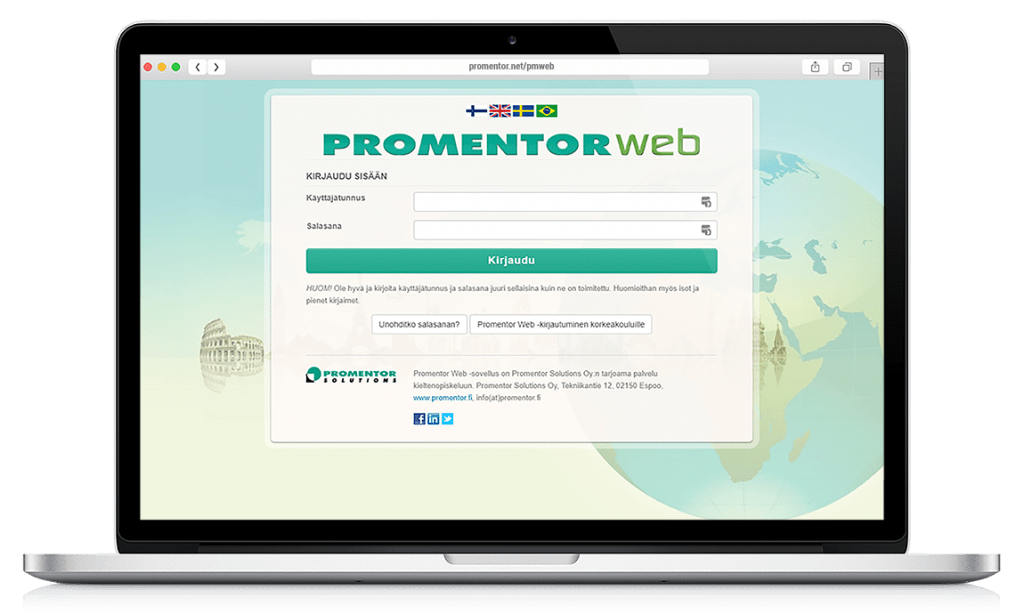 We want to make it possible for children and the young to continue learning languages ​​in a comfortable and effective way even when students are distance learning at home.
Promentor Web provides courses for six languages and over 80 study modules for distance learning. Our focus groups are primary schools and lower and upper secondary schools. The service includes interactive exercises, a language studio for listening and pronunciation training, and teacher tools for monitoring student learning.
We now offer one (1) language course, free of charge, for one month to all primary and secondary school students and teachers. The teacher subscribes to the service for his/her own group and receives in his/her email the IDs and instructions to log in.
Fill in your details in the fields below. The maximum class size for an order is 30 students. If there are more than 30 students in your class, we will be in contact with you.
Unfortunately, we are unable to provide the service to individual customers. Distance learning is organized through a learning organization, the school. Contact the teacher and ask them to subscribe to our service.